I caught an episode of Friends the other day. Man, i miss that show.
I am SO excited for this weekend! We have NO plans! First time in like, a
looong
time. I'm pumped.
My dog is the laziest dog--ever! I was off on Monday, and she hardly got up all day. Is that all she does all day while we are at work? I mean, when i got up, she went from our bed, to HER bed. Even still, she is too damn cute. Look at her as a baby!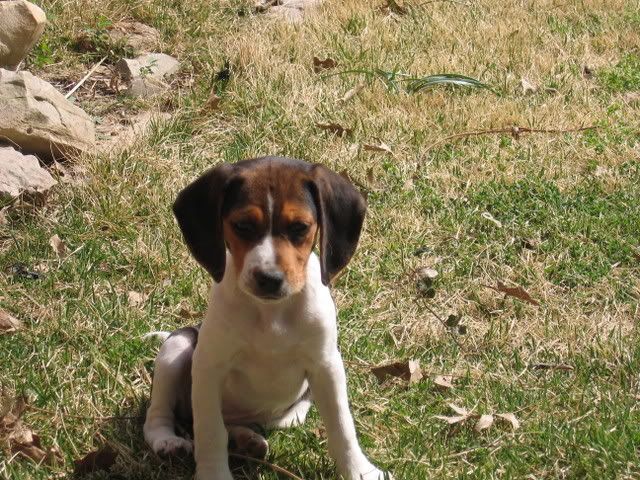 She finds the wall really interesting!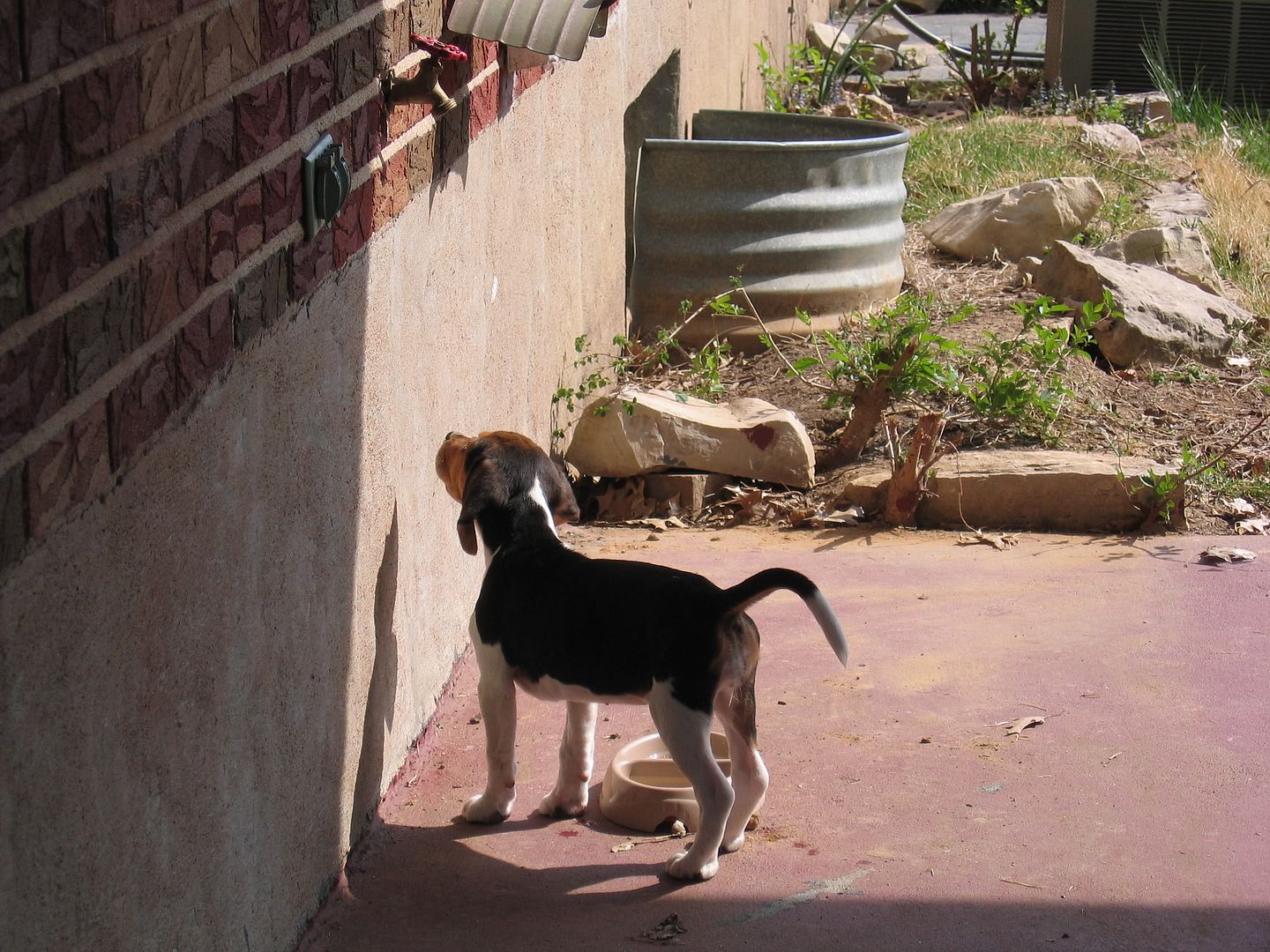 She's on the right, that's her brother we gave him to Blake's bro (who gave him away without tell us! GRRRR)
Little did i know, that getting married and changing my last name would cause so many problems. Well, at work it's causing my computer to do crazy things, since we changed my

username

,

i've

lost log notes. not cool. who knew changing my name would cause so much chaos?




I am so frustrated right now. The car accident was almost 2 months ago, and the

freggin

pain

hasn't

gone away. PT is helping, but

I'm

miserable. I've gained like a million pounds

bc

i can't do anything. I am so tired of going to appointments and yep, gotta go again tomorrow, I called my doc to see if i could get an MRI to see if there is more to it, and she wants to see me.

GAH

. Stupid car accident. I just want to be back to normal again!



I heart

Popsicles

. Its

weird

tho--as a child i used to love the purple and cherry--and now i find myself

liking

the colors i hated as a kid. I'm also finding that i hate bugs. I used to be SUCH A TOMBOY as a kid. I remember when i was younger, my cousin and i used to squish worms in my dolls baby bed my dad made (i know,

weird

. what were we thinking?) Now, they repulse me. Blake and i (well, mostly

blake

) got rid of ALL the stupid rocks in our backyard, and

every time

i picked one up, i found a worm or 1,000's of

rolly

polly's

. and i want to hurl. when did i grow up?

I am going to attempt to get my haircut this weekend. I am SO sick of it right now. Wish me luck. I haven't had a real hair cut other than a trim in like two years. Scary!
Going for something like this:
Please, I hope i dont end up like this--somehow i just don't think that could happen!
Ah, tomorrow is
friday
! Friday's kick ass!