Whew. I thought once the birthday madness blew over that life would slow down but man, I need some extra time! Anyone have some I could borrow?
Benny turned one. Yep. One. Hard to believe but man, my heart can tell he is growing up. This picture. Oh, this kid. You have no idea how the words fail to come when I see his sweet little face sometimes. He is my little peanut and I think at times, I forget he's not so tiny anymore.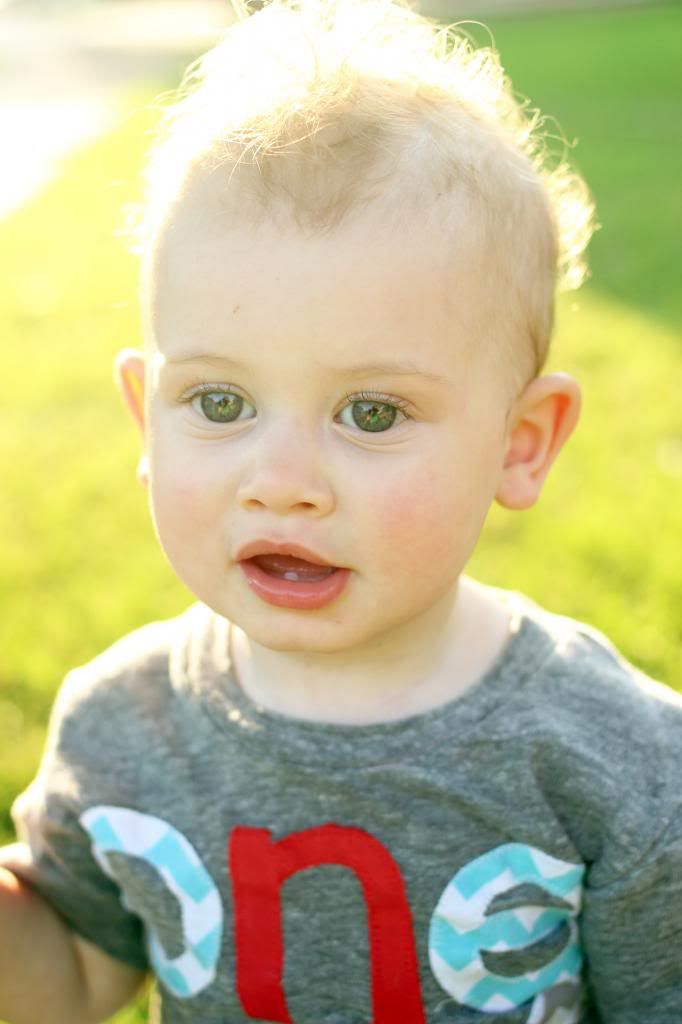 On his birthday, we took a trip to Grant's Farm and he had a blast. The kid loves animals so it was perfect for him plus, it was the last place we went before he was born. It was fun to return a year later as a family of four! We had a birthday party the next day, which I failed to know at the time I scheduled it, was also Father's Day so we kept it small with family and a few close friends. It was hot but it was good. He wasn't so much into the cake smashing but he sure did have a blast!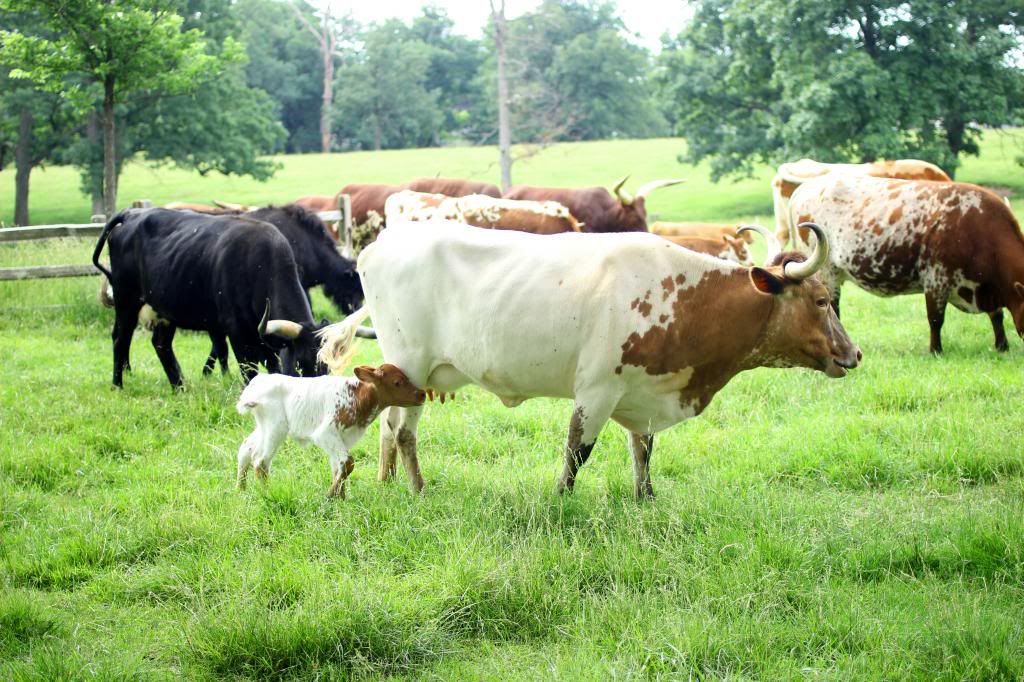 I loved that we saw so many baby animals. Kinda fitting, huh?
At this 12 month visit, he was almost in the 10th percentile. He's never been that high, which is great but he's still small. He had his endocrinologist appointment last week and things are still good. He hasn't had to change his dosage and he's still on the lowest dosage possible. We have another visit in September and I think he'll be able to move to twice a year! There is some bad news and I'll go into more of it later but he is going ot have to have another surgery in the fall. My head and my heart is not quite ready to go there yet but I have a post I've been working on about it. It will be more simple procedure this time but he is still my baby and I just don't want to have to do it again. Sigh.
Anyway, back to the good stuff. I kept wondering when the heck this kid would get teeth and his first one popped around 11 months. I think my response was, 'about time!" He has two more on top that just came through too and I'm pretty sure more are on the way.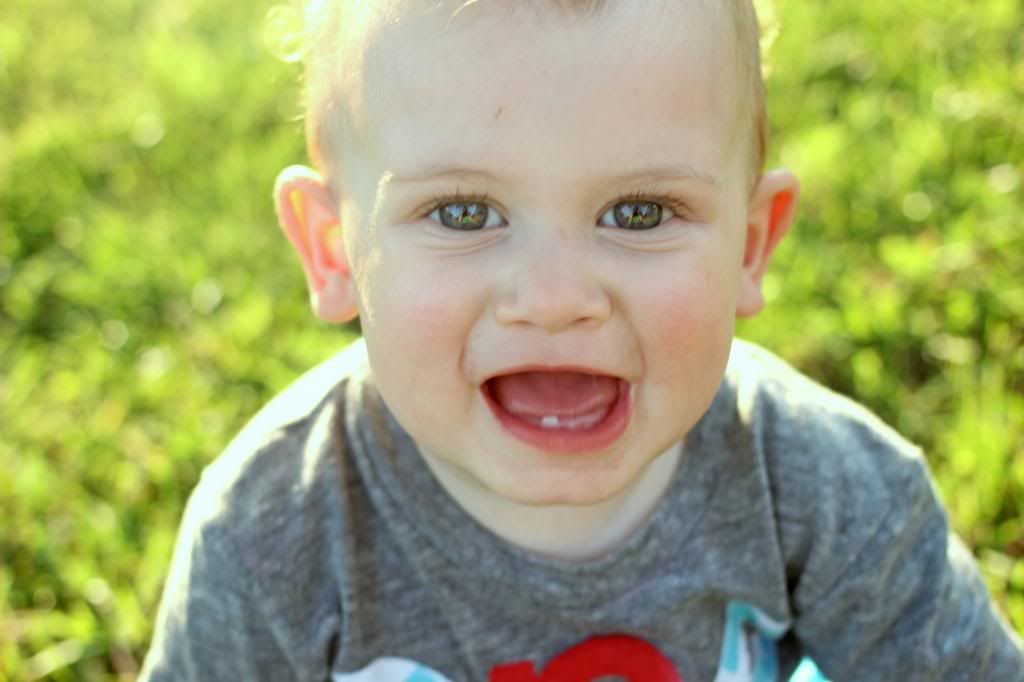 He is such a ham. Squeals in delight over just about anything, is so incredibly silly and loves to chat on his 'phone!' but the biggest thing is that the kid sleeps. I asked Blake the other day, "Do you think he sleeps too much?" After he has been sleeping through the night for 11 and sometimes 12 hours STRAIGHT. This is epic people. Brady has NEVER, nope, never slept that long in his life. Blake's response? Nope, we are just used to a kid that doesn't sleep."
Let me tell you. Sleep is SO good. Oddly enough, there are nights when it is the big kid that wakes up.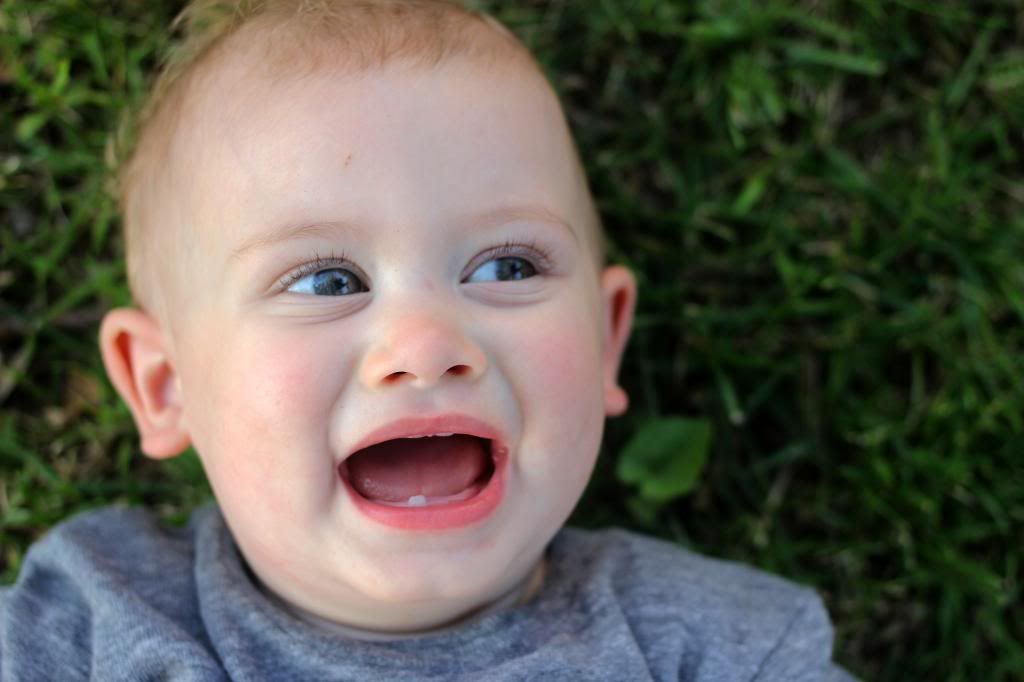 Speaking of my big kid, he is just so funny right but going through a defiant stage. We have tried a 'good behavior' jar I saw on pinterest but it's not working so well. He's so smart, so sweet and so much still my baby but the kid will always be my spirited one.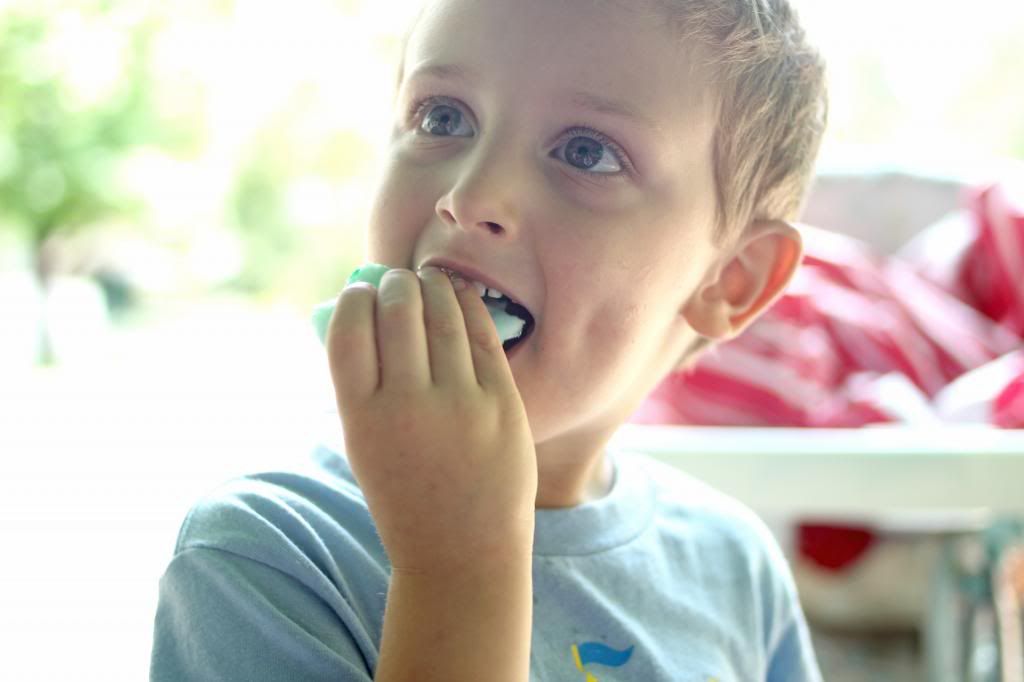 We took our first trip to the pool this weekend. Really, it was a test to see how the kids would do when we hit the BEACH in oh, 18 days! I'm really excited but REALLY nervous about flying and traveling with them. Plus, we are staying with my in laws in a place there and it's just, yikes. I can't wait though to see Brady's face when he gets to run into the water for the first time. Can't.wait.
I'm working on Benny's one year post and a little bit about his party but man, I find myself lost for words. I just wish I could have slowed the year down for a while but I can't imagine being full of so much joy in such a long time. Being a mom of two is hard, it's exhausting and overwhelming when there is only one of you but I can't really imagine life any other way.