There is something I love almost as much as I love my family.
It's coffee.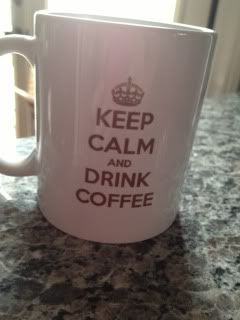 I've loved it since I was a high school kid who spent lots of time in a diner with friends staying up too late. It became a fixture in my life as a college student and again when I became a mom.
There was a time after Bennett was born when my beloved Keurig broke and I almost died because I couldn't make coffee for a week! It was awful. I'm not joking. Coffee is my one daily necessity. I might be drinking it while the kids are running around and acting like wild banshees but I feel like the world stops for a minute and it gives me a bit of sanity. Oh, the taste is pretty fabulous too and the caffeine is the only way I survive almost 3 1/2 years of broken sleep.
K-cups can be pricey and I'm a bargain hunter so the two things, well, they don't always bode well together. I have been buying my most favorite coffee of all time (Starbucks Cafe Verona) at Costco because well, it's the only way I could potentially feel okay spending that much on coffee. Then, Costco decided to stop carrying it and I practically sobbed in the aisle. I have been on the search for something more economic but with that same flavor I love so much.
I stumbled upon C
ross Country Cafe
and I feel like I scored big time. You can't beat the price. I have shopped around for K-cups a lot (more than I'd like to admit, really) and their prices? Amazing!They have a great selection and are family owned. Win-win for all, right?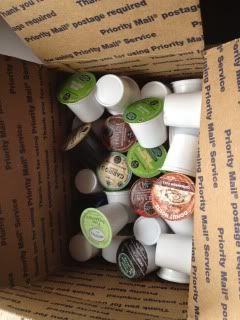 I did find a replacement that I am over the moon in love. Actually, I found THREE, which if you love coffee as much as I do, you know that is a big deal.
I love BOLD coffee. These are amazing that I am oddly giddy to wake up and have some each morning.
Hop on over to
Cross Country Cafe
and check them out! They have a great selection (Caribou, Wolfgang, Donut House and much more! I just happened to love three of the same brand!)
Disclaimer: I did receive a sampler of coffee but the opinions are 100% my own and I love, love, love coffee.